Due to public health concerns about the Covid-19 virus, PRC-Saltillo will only be providing in-person trainings when we can comply with CDC and local guidelines, and we feel we can ensure the health and safety of our hosts, attendees, and trainers. As conditions change, trainings may be moved online, as necessary. If you have questions about PRC-Saltillo trainings, please email registrations@aacandautism.com
LAMP Training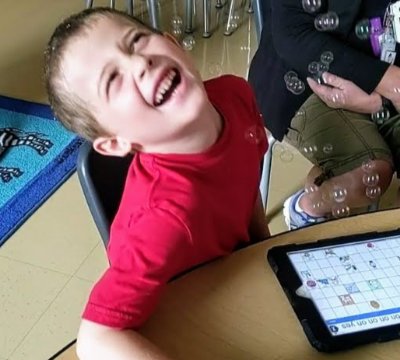 Parents and Students
We offer a 50% discount for parents considering the LAMP approach for their children and students in professional programs. ASHA CEUs will not be processed for discounted registrations.
Use coupon code LAMP50 at checkout.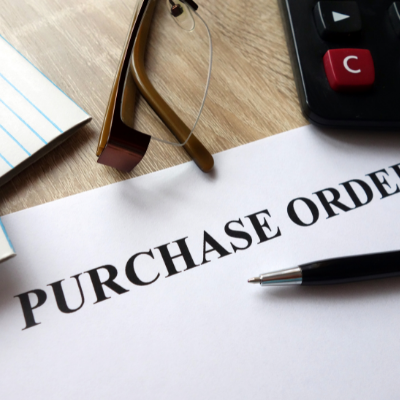 Need to pay with a purchase order?
Email registrations@aacandautism.com.
A $30 fee will be applied to each purchase order.
We are constantly saying, 'He's frustrated...he needs a way to communicate what he wants...' but after seeing some of the videos it is clear - and sad, that these children have thoughts - sentences - locked in their brain, desperate to get out.

Linda Smith, Parent
Andour, MN

I learned the concept that using the device can be a simplification of what speech is - a complex motor pattern that is unique for each word - so that language development can proceed as in speech - learning new words and combining them.

Karen Darby Davila, SLP
San Antonio, TX
As a parent to an autistic child, I truly didn't realize until this workshop that 'the key' to using an AAC and promoting communication is consistent motor planning - not recognizing or memorizing the icon pictures.

Marie McGovern, Parent
Corpus Christi, TX
Most helpful were the therapy techniques for successful generative outcomes. LAMP and Unity software is absolutely an amazing combination. It is an unmatched tool for children with ASD and communication impairments!

Meredith Potts, M.A., CCC-SLP
Victoria, TX
I learned how effective 'high tech' AT devices can be with what I've considered severe autistic students. In the past I have not gone beyond PECs and visual schedules.



Joan Carson, SLP
El Paso, TX
I learned an approach that I can not only use with children who have ASD, but it can be generalized to other populations.


Melissa Mathews, M.A., CCC-SLP
Austin, TX
It far exceeded my expectations!! It was great! I left with renewed inspiration at the potential of AAC to help my students.


Marsha Brand, SLP
El Paso, TX

I learned the potential for real communication with students with autism.

Dawn Stahlberg
Conway, AR
I came with a parent and this was a terrific presentation for her. It really covered some basics of communication that gave great insight into language development.

Mary Nel, SLP
Loveland, CO
I learned how language is developed and how to facilitate such development and that language is an experience rather than just an auditory function.

Somer Heskett, Special Education Teacher
Phoenix, AZ
So much useful information for all students on caseload, with or without device!

Collen Holman
Rochester, NY
It reaffirmed the importance of being child-centered and to use movement; also to always respond. I came out of here with new ideas on how to advance device skills.

Megan Tadvick, SLPA
Glendale, AZ
This training has given me new vision and hope for my families and children I work with. It has served to solidify why I am passionate about AAC and that my belief in its purpose and possibilities are endless.

Sara Schultz
Pascagoula, MS
Your desire to teach language inspired me to search my teaching techniques for children in general, especially those with autism. Very good information and insight into autism. I will endeavor to implement more open ended questions and try to always find the joy first!

Darlene Leonard, Special Education Teacher
Tanner, AL
Overall excellent presentation - extremely valuable and informative. Thank you!! I will recommend this training to my colleagues.

Robyn Hennessy, SLP
Coon Rapids, MN
Previous
Next